Joan Bakewell urges action on part-time students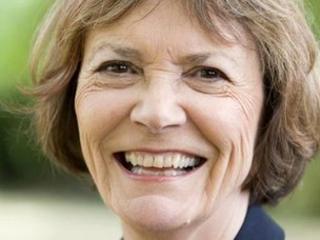 Baroness Bakewell is urging the government to back efforts to stem the dramatic drop in part-time students.
The president of Birkbeck, University of London, says higher fees and a failure to communicate new rights to government loans for part-time students has led to a 40% drop in England.
Lady Bakewell says "unprecedented" support is needed to ensure the future of part-time higher education.
The government says it is already working with universities on the issue.
Lady Bakewell says she intends to use her new role at Birkbeck - which specialises in evening and part-time courses and is part of the University of London - to exert pressure on government to support part-time higher education.
She says a high quality university education should be accessible for students for whom the traditional full-time daytime route is not an option.
'Thrives in the future'
"There is a vast segment of people who haven't had the opportunity to access university and there needs to be a greater appreciation of this," she adds.
"Part-time study is crucial for our society. It improves skills and kick-starts new careers - exactly what we need for the economy, employers and individuals during these difficult economic times. In response to the dramatic downturn in part-time students nationwide, unprecedented support is needed now to ensure part-time study thrives in future."
One third of England's undergraduate population studies part-time, and the importance of part-time study for the economy and social mobility is widely recognised.
But it faces a challenging and uncertain future, largely, Lady Bakewell says, because of the government's introduction of higher tuition fees and the failure to communicate the new loan system effectively to prospective part-time students.
Statistics released recently by the Higher Education Funding Council for England show that since 2010, across England, part-time undergraduate numbers have fallen by 40%, while part-time postgraduate numbers fell 27%. Birkbeck says it has seen falls in its own student numbers of a similar magnitude.
Lady Bakewell adds: " I think it is very important to keep the pressure up on government. I certainly intend to be vocal."
As Birkbeck President, she is following in the footsteps of well-known historian Professor Eric Hobsbawm.
A Department for Business, Innovation and Skills spokesman said England's world-class university sector had responded well to its reforms.
"There is a new focus on the quality of the student experience and the number of young people from disadvantaged backgrounds applying to university is at record levels.
"There are no financial barriers to higher education and according to the World Bank the system is exemplary. We need to monitor closely the changing demand for part-time, mature and postgraduate study, and will continue to do so.
"We are actively engaging with the sector on a number of projects including a Universities UK-led review of part-time study and our communications to prospective students."