GCSE coursework might be scrapped, says exam regulator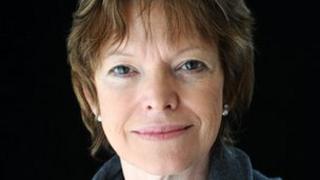 GCSE coursework might be scrapped amid concerns it is affecting lessons, the exams regulator for England has said.
Ofqual chief executive Glenys Stacey says a review of "controlled assessment" - work carried out in the classroom - is already under way.
She said the regulator had concerns about the practicalities of controlled assessment and amount of time it took.
Her remarks come two weeks after Ofqual said some teachers had overmarked pupils' assessed coursework this year.
An Ofqual report into this summer's row into GCSE English grades concluded that too much pressure on schools in England to get good GCSE grades led to overgenerous marking of coursework by teachers.
The suggestion prompted an angry response from the teaching profession.
Controlled assessment was introduced around three years ago, following concerns about cheating and plagiarism.
Under the system, GCSE pupils complete coursework under strict classroom supervision. It is then marked by teachers.
But it has been suggested that controlled assessment takes up a large proportion of teaching time and, in some subjects, forms too much of the assessment for a course.
Speaking at the Independent Academies Association (IAA) conference in London, Ms Stacey said there were "two things we feel that cannot wait, that cannot wait for the big reforms that are coming".
These two things are controlled assessment and marking, which must be reviewed now, she said.
"Last year, we ensured exam boards improved the guidance they provided about controlled assessment, but now we are reviewing controlled assessment more fundamentally and on a subject-by-subject basis.
"You tell us that the practical arrangements for it can be difficult and in some subjects, it eats unduly into teaching and learning time. And we are concerned as well about that, about the proportion of controlled assessment in some subjects and about the design of controlled assessment in some cases as well."
Grade inflation
Meanwhile former government adviser Sir Mike Tomlinson says England's exams system has lost credibility and parents and students have lost faith in qualifications.
Speaking at the same IAA conference, Sir Mike also dismissed suggestions of grade inflation in GCSEs, arguing that teaching had improved "dramatically".
Sir Mike, a former Ofsted chief inspector who led an inquiry into the 2002 A-levels fiasco for the previous government, said: "This present system, at this point in time, has lost credibility. It's lost credibility and confidence.
"It's amongst parents, it's amongst students, it's everybody. We have a real task."
Sir Mike suggested that while there is much talk in the UK about grade inflation, other countries have also seen a rise in results.
"In this country, the quality of teaching has risen dramatically," he added.
"It annoys me intensely that we don't give credibility for that, and one of the consequences of that is young people working harder, with support from their schools, parents and communities, to achieve as high as possible."
Sir Mike raised concerns about the government's plans to reform the education system, warning: "We've had the cart before the horse.
"We should be starting not with qualifications and accountability, we should be starting with the curriculum in its fullest sense."