Public schools lack moral compass, Wellington College head says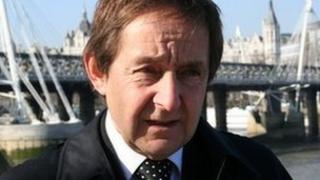 A public school headmaster has accused Britain's independent schools of having "lost their moral compass".
Wellington College's Anthony Seldon is part of a group encouraging private schools to sponsor academies.
Writing in the Observer, Dr Seldon said such school partnerships would "heal Britain's uniquely polarised society".
He said a state of "splendid isolation" was no longer tenable but that private schools were giving "spurious reasons" for not bonding with state schools.
Academy schools have greater flexibility over their finances and curriculum - and operate outside of the local education authority. Sponsors are held accountable for their performance and finances.
Dr Seldon's school - Wellington College, in Berkshire - sponsors Wellington Academy in Wiltshire.
'Opportunity for all'
In his article, the headmaster said independent schools' "old approaches of bursaries and partnerships to bridge the divide with state schools are no longer enough".
"Social mobility has stagnated in the last 30 years; we will not have a good or a moral society without greater opportunity for all to succeed," he wrote.
Dr Seldon said private schools had lost their moral purpose and needed to display leadership and courage.
"In case they hadn't noticed, neither Cameron nor Gove, nor the Conservative Party, have time for them as they are currently configured, still less do the Lib Dems or Labour, who might be in power from 2015," he said.
"The public climate has moved decisively against their current stance too."
Dr Seldon said the economic and political reality was that independent schools should "embrace academies as a positive option".