The pendulum swings back on school tests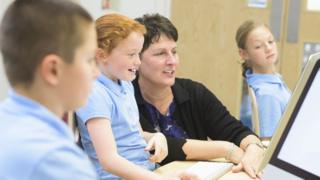 If news stories could have a soundtrack, then this scrapping of tests in the early years of primary school would have the creaking sound of a pendulum slowly swinging back.
The Department for Education is proposing that national curriculum tests taken by seven-year-olds in England could be ditched.
Instead there would be an assessment of five-year-olds by a teacher - a so-called "baseline test" - which would be used as a starting point for measuring progress through primary school.
It represents a step backwards from more and more testing - a shift in attitude as much as policy.
And it raises again the thorny question of what kind of tests young children should face in primary school.