Does Cameron's university claim stack up?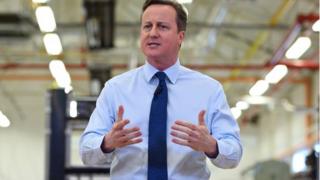 Are young black males really more likely to be in prison than in leading universities?
That was the claim of Prime Minister David Cameron at the weekend as he raised his lance at the closed doors of top universities.
"If you're a young black man, you're more likely to be in a prison cell than studying at a top university," wrote Mr Cameron, in an article in the Sunday Times.
The striking headline claim was used as an example to show that "blatant racism" might have diminished, but there were still "under the surface", residual layers of discrimination.
It's a powerful contrast, but is it really the case? It might be the right cause, but is it the right statistic?