Universities want funding clarity on Brexit and fees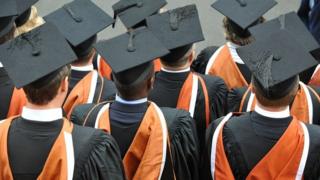 In the high-minded, intellectual world of higher education, there seems to be one thing that really matters - money.
The big questions for Jo Johnson, returning as universities minister, will revolve around funding and fees - and it won't always be easy to provide answers.
It's going to be made even more complicated by the Whitehall shift in which higher education becomes part of the Department for Education, leaving its previous berth at the Department for Business, Innovation and Skills.
But science and research, central to universities' function and funding, are to become part of the new-look Department for Business, Energy and Industrial Strategy.
The higher education sector, with few exceptions, has been a vociferous supporter of staying in the European Union, and university leaders have been pushing for clarity over the financial implications of leaving.
Read full article Universities want funding clarity on Brexit and fees