How Germany abolished tuition fees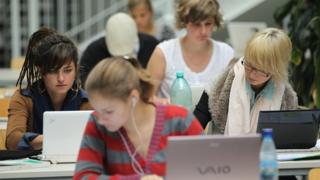 More than a million young people will be enrolling in universities in England and Germany this autumn.
But in financial terms their experience couldn't be more different.
In Germany tuition fees have been abolished, while England has the most expensive fees in Europe, with every indication that they are likely to be allowed to nudge even higher.
But what difference does it make to their universities?
The Higher Education Policy Institute's director, Nick Hillman, has published an analysis - "Keeping up with the Germans?" - which looks at the impact of these contrasting funding systems.