Is Google a fading force?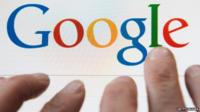 So here's a funny thing. The day after the EU accuses Google of abusing its dominance of the search market, new figures are published showing it's not quite so dominant after all.
Comscore reveals that Microsoft's Bing now has 20% of the desktop search market, Yahoo, which has a search alliance with Microsoft, has nearly 13%, and Google has a measly 64%.
So why is Europe making such a fuss? Well, I haven't been exactly upfront with you. Those figures only cover search in the US.
In Europe, Google is still virtually unchallenged, with between 90% and 95% of the desktop search market.
Why the difference? Well it may be to do with that Yahoo alliance. In the US, Yahoo was a much bigger presence than in Europe back in 2010 when it did that deal with Microsoft.