Zano - the blame game continues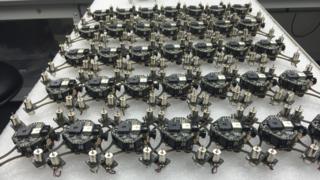 The fallout from the collapse of Europe's biggest Kickstarter project continues. The crowdfunding platform has been heavily criticised by Zano backers, who believe they were duped into spending £2.3m on the mini-drone. Now Kickstarter has responded to their complaints.
In a letter to all backers it says: "Like you, we're extremely frustrated by what's happened with this project." It goes on to explain that Kickstarter emailed Zano's creators a couple of weeks before the announcement that the project had gone bust to encourage them to be more communicative with the backers, but received only "a cursory response.".
Now Kickstarter says it has contacted the Zano team again to seek an "open and transparent account" of what went wrong. If this is not forthcoming, the crowdfunding platform says it will mount its own inquiry into the project. Failure by the drone's creators to meet their obligations, it warns, will lay them open to legal action by backers. What's more, "the creators of Zano will not be allowed to launch another project on Kickstarter".
It is safe to say that while some backers have moved on, accepting that Kickstarter projects can go wrong, many have been unimpressed by this letter. "I feel they still cannot waive their responsibility this easy. They are a part of the deal and make money from it," writes one on a Facebook forum. "Why won't they refund their fee to us?" writes another " or... use that money to hire legal counsel to represent us collectively?"
Plenty of questions remain to be answered about the Zano debacle, but uppermost in backers' minds will be the issue of getting their money back. People who pre-ordered a drone after the Kickstarter campaign are quite well-placed if they paid by credit card. Under the UK's Consumer Credit Act they should be able to get a refund if the drone was not delivered - or was faulty, as appears to have been the case.