The government's data law - an attack on encryption?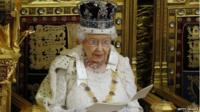 Overdue modernisation of the way the authorities monitor criminals and terrorists - or a Snooper's Charter eroding our basic liberties? The proposal outlined in the Queen's Speech to "modernise the law on communications data" will divide opinion. But prepare for another long battle over the way that law is framed and the balance it strikes between privacy and public safety.
The row over forcing internet service providers (ISPs) to hold on to far more data about their users' online activities has stretched over three parliaments. The idea first came up under the last Labour government, when it was quashed by Conservative and Liberal Democrat opposition. Then it was resurrected by the Coalition, with Theresa May's plans - immediately dubbed the Snooper's Charter - blocked by her Liberal Democrat partners.
Now we have in the Queen's Speech what looks like a much wider proposal for a new Investigatory Powers Bill. The government says this will "provide the police and intelligence agencies with the tools to keep you and your family safe", will "maintain the ability of our intelligence agencies to target the online communications of terrorists", and will "cover all investigatory powers including communications data, where the government has long maintained that the gap in capabilities are putting lives at risk".
So it is both sweeping and vague, promising to give the authorities the tools they need to track criminals in a complex online world without specifying as yet how far they will be allowed to go.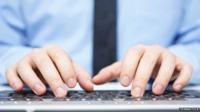 The Open Rights Group (ORG), which campaigns against increased surveillance, is convinced this is the return of the so-called Snooper's Charter, with increased powers of data collection and retention aimed at the entire population, coupled with attacks on encryption.
Read full article The government's data law - an attack on encryption?