Making government a bit more digital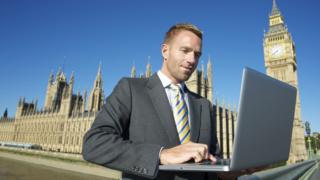 Could your interactions with the government be, how can I put this, a little smoother?
Mine certainly could. I paid my self-assessment tax the other day - it was a clunky business, HMRC did not send me a reminder, and there wasn't even a thank-you afterwards. A car tax reminder did arrive this week - but in the post. An email or a text with a link to where I could pay would have been far better.
Well now the Government Digital Service thinks it has the answer. Later today it will unveil two new services, Notify and Pay, designed to make dealing with the government a little bit more like our relationships with online retailers.
Notify is a service which will allow departments across government to keep in touch with citizens using their services via email, text or even a letter. You might think they already did that - and some do - but there is a piecemeal approach. The idea is that Notify is a platform which any civil servant can plug into and use to improve the way a service communicates, without spending much money on doing that.
Gov.uk's other initiative is Pay, a system to enable government departments to receive payments or to make refunds. Again, at first sight you wonder why it's needed as the government seems perfectly capable of extracting money from us.