An election that really matters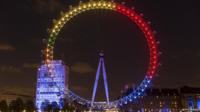 The conventional view among my media colleagues, who are these days often called the commentariat, is that the general election has been dull, the parties' campaigns mediocre and the choice one of Hobson's.
I could not disagree more.
Naturally, wearing my economic editor's hat, I can be sad that there hasn't been more explicit debate on the wealth-creating imperatives of boosting lacklustre productivity, reducing record personal debts and re-engineering our corporate sector to cope with the Ubers and the indomitable new sharing economy.
But the issues that are on the table are huge, arguably the most important of my political lifetime.
The choice between whether to have a referendum on membership of the European Union (EU) - offered by Tories and UKIP, declined by Labour, LibDem and SNP - is massive.