Inequality is bad for growth, says OECD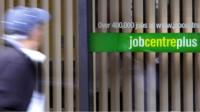 It has been widely said, not least by ministers, that inequality reduced under the last government.
The official stats back that up - and the causes were largely a surge in benefit payments to those who lost jobs or whose income collapsed in the Great Recession, and the introduction of a new top rate of tax.
That 50% new top rate was announced by Labour in 2010, however, and reduced to 45% by George Osborne as Chancellor. So to be clear, the reduction in inequality wasn't a great cause championed by the coalition of Tories and LibDems and pursued with vigour by the adoption of novel policies.
What is more, a new study by the OECD, shows this narrowing of inequality was relatively short lived.
It says that in the UK, as measured by the so-called Gini coefficient and by the ratio of incomes of the top 10% of earners to the bottom 10%, inequality lessened between 2007 and 2011 and then increased again by 2013 (though not back to where it was in 2007).