Osborne's big idea
25 November 2015

From the section

Business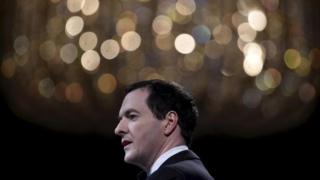 If George Osborne has a big idea, it is to transfer the costs of and responsibility for building a better, fairer Britain from the public sector to the private sector.
We've seen that with the imposition of a higher minimum wage, rebranded as his National Living Wage, and his stumbling attempt to cut state top-ups to the low paid through the tax-credit system.
We are seeing it today with what one of his colleagues describes as the government "raising the affordable housing budget but also redirecting it to homes for sale rather than rent".
So one of the centrepieces of today's Autumn Statement and Spending Review is what the Treasury describes as the "biggest affordable housebuilding programme since the 1970s".
There will be a substantial £2.3bn of government funding for the construction of so-called starter homes - or homes up to a value of £250,000, or £450,000 in London, which will be sold at a 20% discount to those under 40 buying their first home.