Living standards back at May 2010 level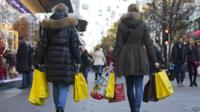 It has been a recovery much slower than in any recession since the War, but it is now reasonable to say that living standards are back to where they were at the time of the last election.
In its quarterly review of what it calls "economic well-being", the Office for National Statistics publishes a whole series of proxies of how well off we are as individuals, rather than as a nation - for the reason that it's not much use to any of us if the UK is richer, but a growing population, rising inflation or higher taxes means that per head or per person and after costs we are each of us typically poorer.
So the politically resonant number published today is that real household disposable income per head on 31 December 2014 was 0.19% higher than it was at the end of May 2010.
Now let's be clear about this. That is basically a sneeze higher. It is trivial. It's loose change at the bottom of your purse.
But it is higher.