Glasgow-based artists' postcards from home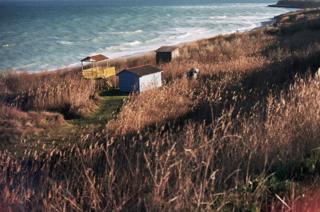 A small bundle of postcards landed on my desk recently, comprising views from a number of countries.
The pictures were part of a project called Postcards from Home, run by Kotryna Ula Kiliulyte, which features nine Glasgow-based artists' photographs of their homeland.
Kiliulyte came up with the idea while studying for a master's degree at the Glasgow School of Art.
Her own work explores themes such as home, belonging, migration and identity, and so it wasn't a huge step to begin work as a curator of images taken by fellow artists on a trip home.
"All I asked for was photographs that are related to the artists' home countries, be it holiday snapshots, family archive, art work, really anything," says Kiliulyte.
Read full article Glasgow-based artists' postcards from home