Photo challenge: 12 by 12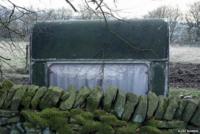 When looking for a way to challenge yourself photographically it can pay to scan the online photographic community in search of ideas, or events you can join.
One that is currently under way is the 12 by 12 challenge, a set of month-long photography challenges that aim to help develop your skills.
Each month, a photographer will set you a task, and the first of these this year was set by Vanessa Winship, who asked the group to:
"Take a route you're familiar with but have never photographed along and photograph someone or something every 100 or so steps."
Those taking up the challenge on Flickr or Instagram soon got to work, and here is a selection of entries that caught Winship's eye.
Emma Georgiou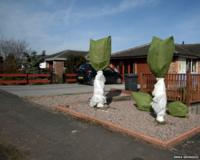 I drive my sons to school 195 days of the year. My route is the same and one I'm very familiar with and yet I have never walked it.