The eye behind the lens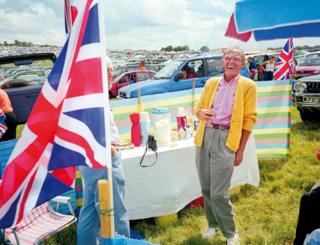 Photography is a visual medium that connects the viewer with the subject through the eyes of the photographer and that magic black box.
It's unique in many ways, but the power the photographer wields in how the subject is represented should not be underestimated and is what makes the stories of those behind the lens so fascinating.
Photographer Peter Dench, known for his powerful and humorous take on the human condition, has recently published a collection of interviews he has conducted with a number of leading photographers.
Delving behind the camera to see what makes them tick, Dench reveals how they have made an impact on the photographic world.
"All of the photographers featured have shaped me in some way; sometimes professionally, more often personally," said Dench.