Offbeat moments from the campaign trail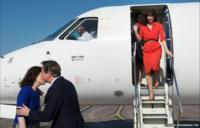 Polling day in the UK general election is drawing near and the campaign is entering its final phase. For the photographers who have been following the politicians around the country, it has been an intense period.
Martin Keene, the picture editor at the Press Association - the UK's national news agency - is leading the team covering the election.
His photographers are always on the lookout for the moment that could become a defining one of the election, as well as offbeat ways to cover the event. Together with his team, he has chosen some of the best moments so far.

Stefan Rousseau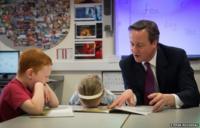 Never work with children or animals, they say. David Cameron found that out to his cost when six-year-old Lucy momentarily placed her head on the desk seemingly bored with the prime minister's reading lesson. Actually she was just giggling at her mispronunciation of a word.