Syrian refugees share 'safe space'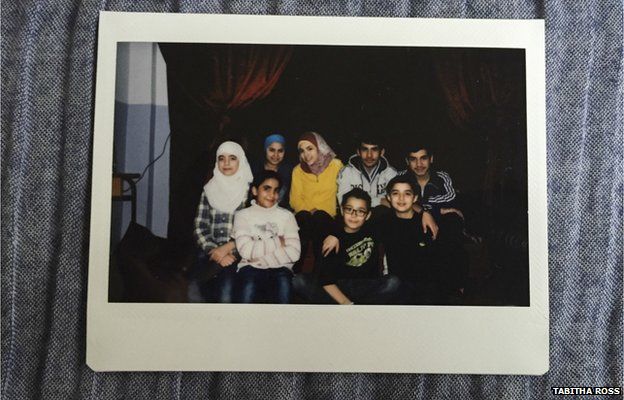 The conflict in Syria that began in 2011 has made millions of refugees flee the country, many making their way to neighbouring Lebanon.
Officially there are about 1.1 million registered refugees in Lebanon - though the actual figure is believed to be far higher - many of them children.
UK charity Christian Aid has been working with Lebanese organisation Mouvement Social on a photographic project to help young refugees from Syria integrate with Lebanese youth.
The children, aged between 11 and 17, were asked to focus on their "safe space" and what made them happy and to express that in an image.
"Children around the world love photography and these kids were no different," says Tabitha Ross, a photographer based in Beirut who led the project.