A City of dust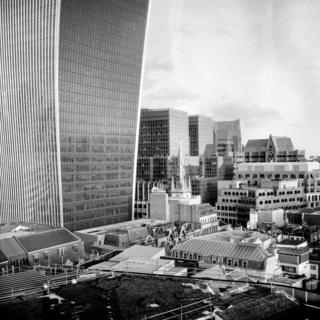 In time, everything crumbles to dust. No matter how immovable an object might appear, the decay is at work from the word go. It seems to me that this is one reason a photograph holds such power, the illusion it gives of control and preservation.
A City of Dust by Lewis Bush taps into this ongoing decay as he explores London's streets, looking for signs of that never-ending transformation, whether through wear or redevelopment. New layers standing on the foundations of the old.
Bush's pictures require careful study. Yes they are pleasing to the eye, but the clues are in the detail and that's where the message can be found.
The series began when Bush was handed a street photography assignment for the degree course he was studying at the time.
"I've never been a particular fan of street photography, as a genre it always seemed a bit too aggressive and instinctive for me," says Bush.