George and nursery - a relatively new Royal tradition
18 December 2015

From the section

UK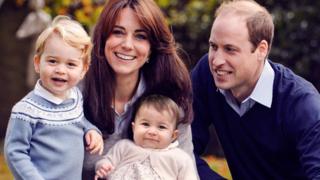 Prince George is continuing a royal tradition, but not one that is long established.
The Queen was educated at home and relied on her nanny, Crawfie, to take her on educational trips - including a journey on the London tube.
Prince Charles did go to school, but his nursery was a palace room containing a blackboard, a desk and a governess.
It was at his mother's insistence that Prince William was exposed to children of his own age when he started at Mrs Mynors' school.
His arrival there, on his first day at the age of three, was recorded by dozens of photographers and camera crews.
Read full article George and nursery - a relatively new Royal tradition