Queen's Nazi salute a painful reminder
18 July 2015

From the section

UK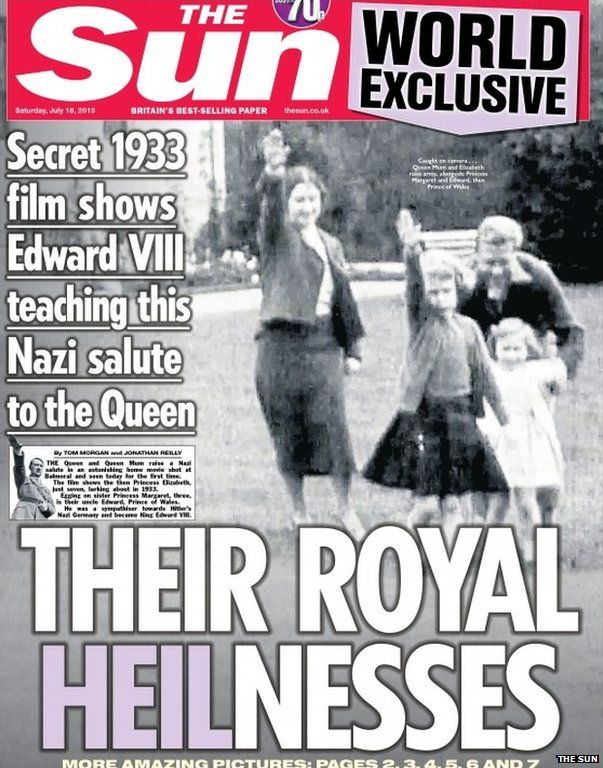 It's an arresting, once private image on the front of a national newspaper.
Its publication has prompted palace officials to talk about a breach of privacy, and the Sun to argue they're acting in the national interest.
Apart from the obvious anger on one side, it's striking how both sides have talked of the need to put the home movie in its "proper context".
From the palace perspective this is a six-year-old princess who didn't attach any meaning to the gesture. Such an explanation doesn't, of course, explain the thinking of her mother.
Those around the royals are also keen to focus on the war record of the then King, Queen and their two daughters.