Are economics degrees fit for purpose?
5 February 2016

From the section

Business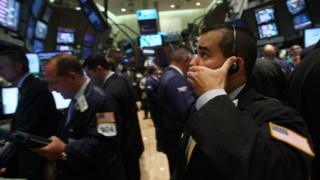 In many universities, something is stirring up the "dismal science", as economics is sometimes derogatorily called.
Students of economics are up in arms about what they are being taught, and how. They are not just protesting - they are doing something about it.
The movement seems to have started in Manchester around 2010. Many university economics departments received a notable increase in applications from would-be undergraduates as a result of the great financial crisis that broke cover in 2008.
They were - say the new students - alarmed by the world they found themselves in. They wanted to find out more about the crisis, and what could be done to prevent another one.
So they signed up for economics. But a year of teaching left them frustrated and surprised.