Life in the comfort zone: From pipes to smartphones
2 September 2015

From the section

Business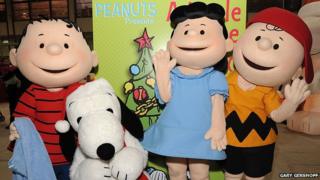 The cartoon character Linus van Pelt from the Peanuts comic strip has a comfort blanket, and so do lots of children.
I have been out and about, travelling, and watching other travellers recently. This made me think about the history of comforters.
Perhaps tobacco was the first mass comforter.
A north London pub I cycle past on the way to work almost every day has an Elizabethan-era panelled upper room from the 16th Century, where (it is said) the great explorer Sir Walter Raleigh used to smoke pipes of the tobacco he brought back from his travels in the New World.
The first time that happened in Europe, people say.
Smoke that
Read full article Life in the comfort zone: From pipes to smartphones