Chancellor offers more for 'devo max' plus super hospital
25 November 2015

From the section

England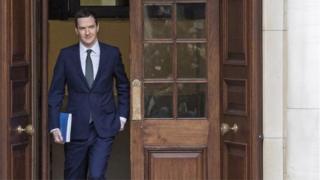 Chancellors love springing surprises, especially if they manage to shoot some of the opposition's foxes at the same time.
George Osborne will consider that he has scored not one but two direct hits - no cuts to working tax credits and no cuts to police budgets.
The former, of course, is largely due to the defiance of the House of Lords (Mr Osborne was ridiculed by Labour's Shadow Chancellor John McDonnell, describing it as a climb-down).
The latter may or may not be connected with that leaked letter from an unnamed police chief to the Home Office warning about the dire consequences of cuts in police budgets of 20% just at a time when community policing and intelligence-gathering were at a premium because of the counter terrorism agenda.
The chancellor was equally determined to present himself as George (if not Bob) the Builder with his £4bn push for private developers to deliver 400,000 new affordable homes to buy.
Read full article Chancellor offers more for 'devo max' plus super hospital