Brexit: A regional insurrection one month after EU referendum
15 July 2016

From the section

England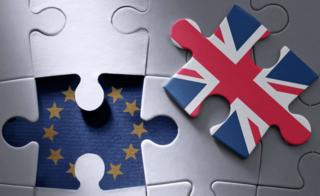 Nearly one month on from that epic referendum result, I've been sounding out opinions in the part of Britain which voted more enthusiastically than anywhere else for the UK to leave the EU.
It was the ultimate example of what looks increasingly like a regional insurrection in defiance of majority opinion, and no little advice, from the nation's capital.
Almost 60% voted leave in the Midlands as a whole. In Stoke-on-Trent the figure was 10% higher even than that. So I wanted to know if Midlanders had stumbled into something they now regret.
'No doom and gloom'
The Izons Industrial Estate, near Oldbury in the Black Country, is home to a typical collection of small, predominantly metal-based, businesses.
When I visited it during the campaign, I struggled to find anyone who didn't want out of the EU. So I returned to Augus Engineering, which has been run for nearly half a century by three generations of the same family.
Read full article Brexit: A regional insurrection one month after EU referendum