Care homes and the NHS: The silent scandal?
1 February 2016

From the section

Health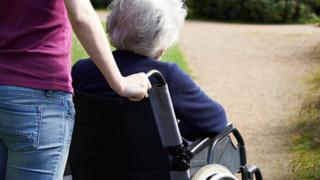 The plight of care home residents has pretty much slipped below the radar in recent years. While there is close scrutiny of everything from A&E waiting times to access to the latest cancer drugs, the support - or rather lack of it - care home residents receive from the NHS has gone almost unnoticed.
But, on Monday morning, the issue bubbled to the surface following a front-page article by the Daily Mail headlined "GPs vote to axe care home visits".
The fact is that care home residents and their families may well ask what's new - GPs have long since stopped visiting care homes.
A quick review of the sector in 2012, by the Care Quality Commission, found most of the 81 care homes looked at were not receiving regular visits from GPs.
And it is pretty safe to assume the situation hasn't improved.
Read full article Care homes and the NHS: The silent scandal?