Are nurses the new doctors?
23 June 2015

From the section

Health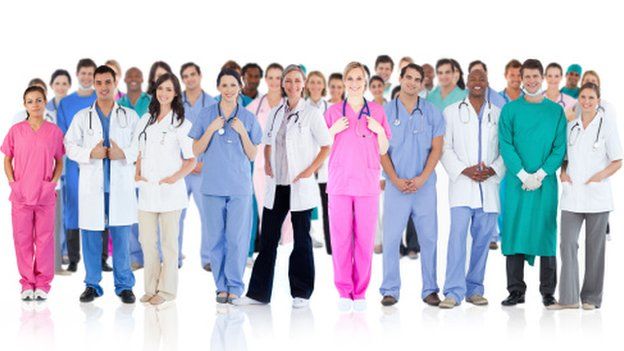 Medicine has changed dramatically over the years with new drugs and treatments revolutionising the way patients are cared for.
With that has come an overhaul in the way staff work. In particular, the demarcation between doctors and nurses.
What was once the preserve of doctors - prescribing drugs, ordering x-rays, referring patients and diagnosing - is now also done by many senior nurses who have had extra training.
They go by a variety of titles from nurse consultants and clinical nurse specialists to nurse practitioners.
Some specialise in a particular condition - diabetes or heart disease for example - while others coordinate care in A&Es and or community settings.