The NHS: What we weren't told during the election
12 May 2015

From the section

Health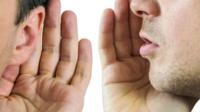 The NHS was one of the major topics of the election campaign. Politicians were falling over themselves to talk about it and promise more.
More money, more nurses and more doctors. And if that wasn't enough, the Conservatives were pledging more opening: they plan to ensure the NHS becomes a seven-day service.
But despite all this talk, there was also a lot that wasn't mentioned too.
The state of social care was perhaps one of the most obvious issues. Councils and those working with elderly people have long been arguing that the cuts to local government have meant that essential services, like help in the home, that keep people living independently, are being squeezed.
Extra money
But while the Tories, Labour and Liberal Democrats all committed to extra money for the NHS, there was little in the way of guarantees for social care despite the close relationship between the two.
Read full article The NHS: What we weren't told during the election