Spot the difference
23 April 2015

From the section

Health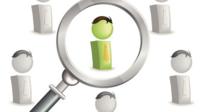 We will give "mental health parity with physical health". Can you guess which party says this? The Liberal Democrats, who have flown the flag for mental health services?
Yes. But these exact words were actually taken from UKIP's manifesto. Labour's manifesto said the two should have the "same priority", while the Tories opted for the phrase "equal priority".
What about this? We want to integrate health and care. Labour? Tories? Yes and yes - along with the Greens, UKIP and Lib Dems on the campaign trail.
There are plenty more examples like these on everything from improving access to GPs to tackling the A&E pressures and employing more staff. In fact, it could be said, the ambitions are remarkably similar.
It is a point made by Chris Ham, chief executive of the King's Fund think tank. At the health election debate held at the British Library this week (a kind of leaders debate for the health spokespeople), he remarked how there was a great deal of consensus between the parties - and that was something to "celebrate".