The changing face of death
10 April 2015

From the section

Health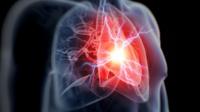 There are few things guaranteed in life. Death - along with taxes, as the saying goes - is one of them. But what we die of has and is continuing to change.
A hundred years ago, infectious diseases were the scourge of the nation. As the 1800s drew to a close, more than a third of all deaths were caused by the likes of small pox, measles, cholera, tuberculosis and diphtheria.
Now, thanks to medical advances - and vaccines in particular - the burden of infectious illnesses has been reduced significantly. Smallpox has been eradicated.
This has, in turn, had a huge impact on life expectancy. Before World War One, nearly two thirds of deaths were among the under-60s. Now only one in 10 is.
But as the population has aged, there has been a rapid growth in chronic conditions. Half of all deaths are now linked to circulatory problems - like heart disease - and cancers. This has had major implications for the way the NHS works, with an estimated 70% of the budget spent on long-term conditions like these.