Health and care spending: The sting in the tail
26 November 2015

From the section

Health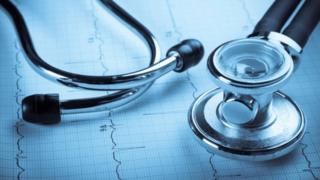 The government was happy to shout about the good news this week. With much fanfare, Chancellor George Osborne claimed he was making the "biggest ever" financial commitment to the NHS in England with the £8.4bn real terms rise by 2020-21.
But buried in the documents released with the spending review on Wednesday was the sting in the tail: cuts to some of the services that the health service depends on.
NHS spending accounts for the vast bulk of the current £116bn Department of Health budget - £101bn of it in fact. But it's what's happening to the remaining £15bn that ministers are not shouting about.
Next year that pot will be cut by more than 10% in real terms to £13.6bn. By the end of the Parliament the drop will be 20% in real terms.
The size of the fund doesn't sound a lot when set beside the money for the frontline. But it goes a long way.
Read full article Health and care spending: The sting in the tail