Is cancer care at a crossroads?
25 March 2015

From the section

Health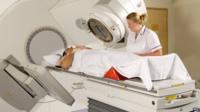 Cancer is already the leading cause of death in the UK. And, thanks to the ageing population, it is estimated that soon half of us will get it at some point in our lives.
But with the number of cases on the rise, there are signs that all is not well with how the NHS is responding.
This week an analysis by Macmillan Cancer Support warned the UK was "stuck in the 1990s" in terms of survival rates.
The charity used data published in the Lancet last year to look at how the UK was performing on four types of cancer:
It found our five-year survival in 2005-09 was at the level many of our European neighbours achieved in 1995-99.