Hand that your dealt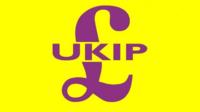 Many people have been wondering what kind of election campaign UKIP would be running.
Critics had claimed that well documented problems over some of their candidates would continue to plague them.
It's early stages but so far in Wales at least it has followed that script.
Rows over the selection of candidates have continued to bubble away and the entire local branch committee in Brecon and Radnorshire was suspended by UKIP Wales.
And now the national organiser has stepped down just as we head into the campaign. The significance of the timing will be lost on no-one.
Hand that your dealt