Welsh Lib Dems strip away non-essentials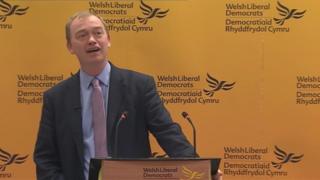 Can the Welsh Liberal Democrats stop history repeating itself?
We now all know what a disaster for the party looks and feels like, after witnessing it in the general election last year.
They have done a lot of soul-searching in recent months, and have come up with a strategy to strip away everything they believe will be surplus to requirements in the assembly campaign.
It's all geared towards getting a message across in a few sentences on the doorstep about plans to reduce class sizes and raise the number of nurses.
Difficult territory
In marked contrast to recent Lib Dem conferences, there's little talk of the constitution at this weekend's spring conference in Cardiff.