Full text of Nick Robinson's Steve Hewlett Memorial Lecture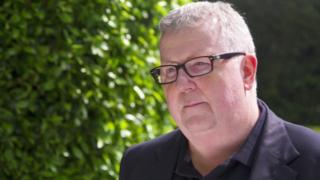 Full text of the lecture as delivered at the Royal Television Society on 28 September 2017:
I am honoured to be asked to deliver this, the first annual Steve Hewlett memorial lecture.
Thank you to the RTS, the Media Society and to Rachel for inviting me to deliver it. It's great to have Steve's boys - Freddie, Billy, Bertie - here, his sister Sue and other members of the family too.
Steve's death was news - national news - which, had he been here to see it and to see you all gathered here for the first annual Steve Hewlett memorial lecture - would have produced one of those characteristically laconic Hewlett chuckles.
It was news, of course, because millions had grown used to turning up the car radio or stopping the ironing or waiting before turning on the kettle to make sure they not miss the latest weekly instalment of the Hewlett cancer chronicle - in which a middle aged man described the pain in his oesophagus; the splitting of his nails or chapping of his feet; the search for the drug or the treatment that might buy him some relief and some more time before the end which he sensed and we sensed was coming all too fast.
Read full article Full text of Nick Robinson's Steve Hewlett Memorial Lecture