Did Dubya help to save the world?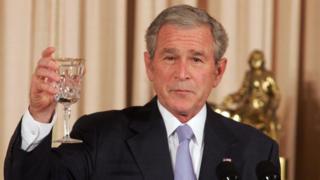 Who should the world really thank for delivering a comprehensive, ambitious agreement that promises to deal with the issue of climate change over the course of this century?
Laurent Fabius? Christiana Figueres? Francois Hollande?
Certainly all three played hugely significant roles. There are many others, Al Gore, Mary Robinson, Laurence Tubiana among them.
But perhaps we should also consider another, more accidental climate change "progressive" - George W Bush?
Under the terms of the Paris deal, countries will come up with their own national proposals on cutting carbon and these will be reviewed every five years in an effort to increase ambition. These will be voluntary. The key element is the fact that this is a bottom up approach to tackling the problem.