Will Kerry strike gold at Lima climate talks?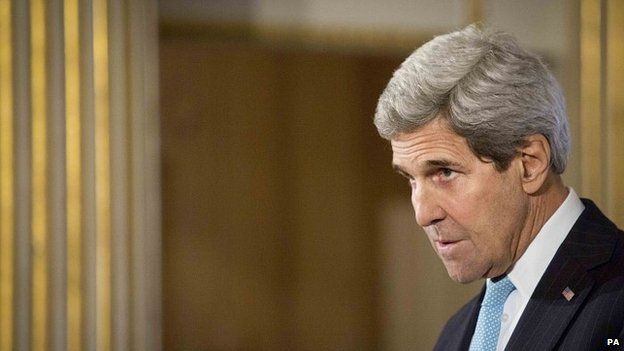 The US secretary of state John Kerry will arrive in Lima today to push forward global climate negotiations, taking place in the city.
Mr Kerry is the most senior American official to attend the talks since President Obama went to Copenhagen in 2009 - an event that didn't end particularly well.
The Secretary of State has long been the most engaged American politician on the issue of climate and environment and his attendance at these UN negotiations is being seen as further evidence that the US is determined to make up for the failures of Copenhagen in 2009 and deliver a strong agreement in Paris next year.
For once, the US is not being seen as the Great Satan of CO2.
Thanks to their joint initiative with China, the two countries are taking a bow as leaders of the fight against rising temperatures.
Read full article Will Kerry strike gold at Lima climate talks?