Government loses 'pollutant of publicity' FOI case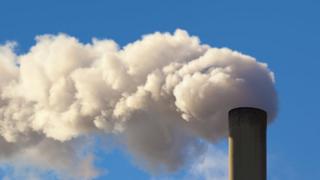 The Cabinet Office has lost a tribunal case where it argued that publicly revealing how often a cabinet committee meets would harm the workings of government by introducing the "pollutant of publicity".
Last week the Information Rights Tribunal rejected the government appeal, in a strongly worded judgment which described the Cabinet Office's approach as "irresponsible", its key witness as "evasive and disingenuous", and her evidence as "of no value whatsoever".
The long-running freedom-of-information dispute focuses on the Reducing Regulation Committee (RRC), a cabinet sub-committee set up in July 2010 to oversee regulatory reform and the drive to scrap unnecessary bureaucratic "red tape". Many important ministerial decisions are taken through the cabinet committee system.
The case stems from a BBC FOI request made over three years ago in August 2012, asking how many times this committee had met. The Cabinet Office refused to say, on the grounds that doing so would undermine collective responsibility and expose ministers to the pressure of public opinion on whether the frequency of meetings was adequate.
'Pollutant'
The term "pollutant of publicity" was deployed at the tribunal by the government's lawyer, James Eadie QC, who as First Treasury Counsel or "Treasury Devil" is the barrister picked to fight the government's most important cases.
Read full article Government loses 'pollutant of publicity' FOI case