Cabinet Office delays over freedom of information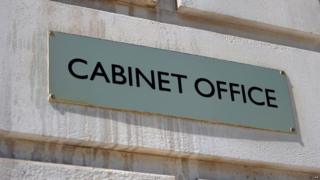 Last month the Cabinet Office took control of government policy on freedom of information, removing it from the Ministry of Justice.
This takes FOI closer to the centre of power within Whitehall and the personal involvement of the prime minister. But how good is the Cabinet Office's own record on handling FOI requests?
New data obtained by the BBC shows a big increase in complaints to the information commissioner about Cabinet Office slowness.
The Information Commissioner's Office (ICO) has disclosed that the number of Cabinet Office delay cases which were not previously reported amounted to 90 in the two years 2013/4 and 2014/5. That's more than three times the comparable figure of 29 in the previous two years.
This is on top of the smaller number of investigations which have led to the ICO publicly issuing formal decision notices.
Inadequate performance
Read full article Cabinet Office delays over freedom of information