Virgin Galactic flight trials face delay after crash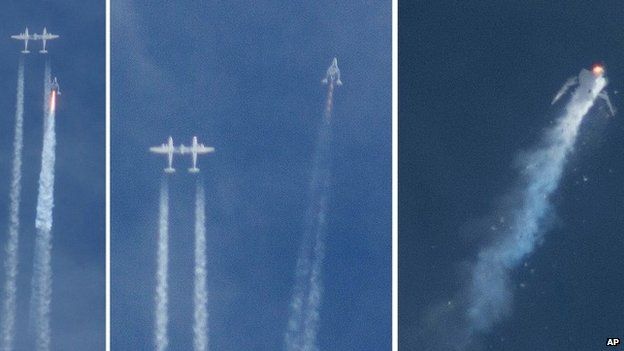 Virgin Galactic's planned commercial space service may still be years away from taking flight, and its chief executive admits, "we've got work to do, that's for sure", in a Newsnight report on the project.
Flight testing suffered a tragic setback last October when Virgin's Enterprise spaceship broke up in flight over California's Mojave desert, killing one of its test pilots.
Newsnight has spoken to several Virgin customers or "future astronauts", two of them on camera.
One, Norwich-based Richard Burr, says he was originally told he would fly in 2007 or 2008, but is sympathetic to the company and has no intention of asking for a refund.
Another, Texas stockbroker BJ Bjorklund, told Newsnight that doubts about Virgin's ability to succeed in getting its customers into space caused him to decide he was "just going to back out of this programme".
Read full article Virgin Galactic flight trials face delay after crash