Turkey: The erratic ally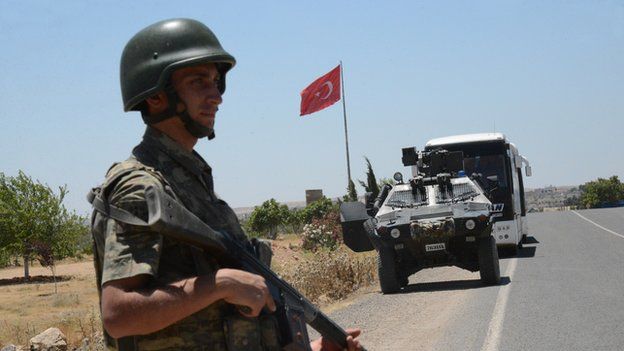 If you're sitting in the Pentagon or State Department there's good news and bad news.
The good news is that Turkey is embracing the struggle against the Islamic State group with a vigour it has never shown before; bombing them; allowing US aircraft to use Turkish air bases for the same purpose; arresting hundreds of suspects in Turkey, and tightening security on the Syrian border.
The bad news is that President Recep Tayyip Erdogan is also taking the opportunity for an onslaught on a long-standing enemy of Turkey's, the PKK Kurdish extremist group.
So keen are the Americans to disabuse people in the region that they've given any sort of green light for this attack on the Kurds that a senior official, Brett McGurk, tweeted an unusually blunt message, pointing out "there is no connection between these airstrikes against PKK and recent understandings to intensify US-Turkey cooperation."
After Turkey called an extraordinary meeting at Nato on Tuesday, its allies are nervous that it could link its actions against IS and the PKK in ways that they would rather avoid.