Sergeant says most detainees 'set free' in Afghanistan
7 August 2015

From the section

UK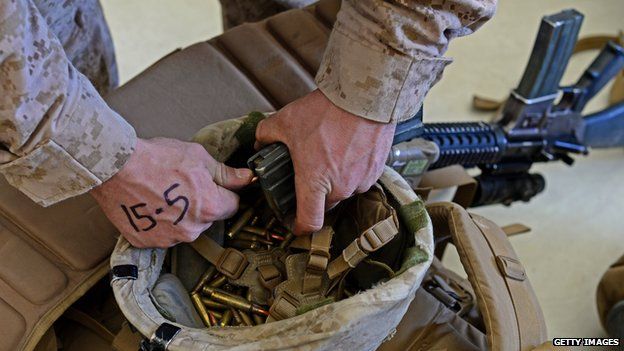 The British campaign in Afghanistan was hampered by problems with the handling and prosecution of those it picked up on the battlefield - that much was clear to those of us who embedded with troops in Helmand province. But the scale of some of these issues has now been exposed by Colour Sergeant Trevor Coult who has made serious allegations to Newsnight.
Shockingly, he says that soldiers became so exasperated by seeing arrested insurgents returning quickly to their own communities that they became, "reluctant to detain" them, and, "in preference they would rather shoot them on the ground to save the taxpayer money and to save soldiers being killed".
Colour Sgt, was already a veteran of tours in Helmand and Iraq (where he was awarded the Military Cross) when he arrived at Camp Bastion in mid-2011 to do duty at the UK Temporary Holding Facility, a lock up usually housing a few dozen prisoners who had been taken on the battlefield. There were strict rules to prevent their mistreatment, particularly following the death of Baha Moussa in custody in Iraq in 2003.
Detainees taken in Afghanistan were not meant to be held for more than 96 hours, though ministerial extensions of 28 days could be signed in special cases. After that, they were passed on to Afghan investigators and courts to deal with.
Colour Sgt Coult says that once sent on the local authorities, "the majority went free". In a statement on Friday's Newsnight, the Ministry of Defence argues "in recent years hundreds of detainees have been prosecuted and sentenced by the Afghans following transfer to them by British and other forces". The two statements are not inconsistent - since "hundreds" is a small proportion of approximately 4,000 Afghans detained during British operations in Afghanistan.
Read full article Sergeant says most detainees 'set free' in Afghanistan