Europeans ready to play hardball over Brexit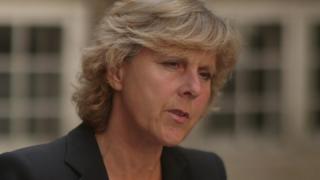 From Berlin to Paris and Rome, European governments are now engaging seriously with the possibility that Britain may vote to leave the EU and are making plans accordingly.
The possibility of prolonged political and financial instability leads former Danish Prime Minister and Nato chief Anders Fogh Rasmussen to say: "I would be in favour of a very quick solution to this," adding: "These will be tough talks."
However, fellow Dane Connie Hedegaard, an EU commissioner until 2014, told the BBC's Newsnight programme she doubted a rapid negotiation was possible, because of the complexity of the issues and the number of other major crises demanding attention.
"Don't expect this to be an easy thing, it will take years and years," she said.
Read full article Europeans ready to play hardball over Brexit