Confederate flag: Why it is so potent in the US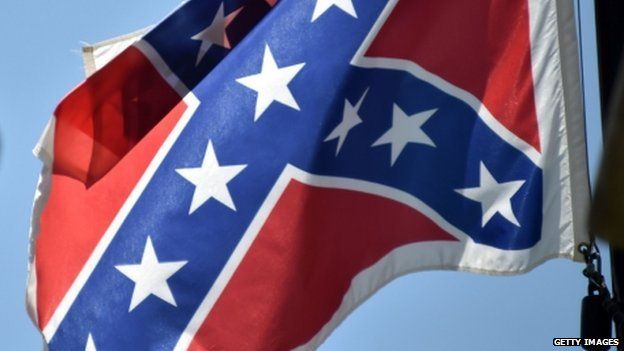 The whole family was astounded by what we found in Tuskegee.
The town in Alabama is important in American history for several reasons: the university founded by Booker T Washington is there, so was the all-black air force squadron and it was the site of an awful medical experiment on black men.
So we thought it was worth a stop on our holiday through the Deep South.
There, bang in the centre of this town with a 95% black population was a memorial to the Confederate war dead, the men who fought to keep black people as property.
It is the crux of a current debate. What is an affront to some is, for others, a mere matter of pride in their past. Or so they say. The trouble is the past is not neutral territory.
Read full article Confederate flag: Why it is so potent in the US