Oldham is a fundamental test for Labour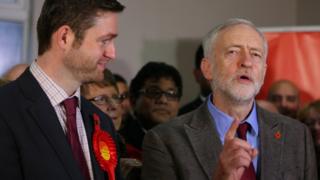 "People don't want to vote for him. He's not like the leaders I'm used to. That Gordon Brown. I loved Gordon Brown. And Ed Miliband," says the man on the doorstep of the terraced house.
Nostalgia is a wonderful thing.
He goes on to share his disapproval of Jeremy Corbyn's remarks on shoot to kill and bewilderment that even the Mirror seems against the Labour leader.
The Oldham West and Royton by-election is the first real electoral test of the Labour party's new leader and many eyes in Westminster will be fixed on the north west next week: some nervously, others - Mr Corbyn's enemies - almost with a sense of anticipation.
But this vote goes deeper than one man - it may prove to be a test of even more fundamental problems for the party.