Calais may continue to haunt David Cameron's dreams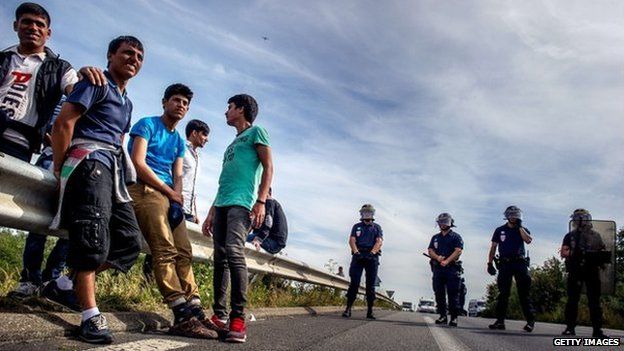 It is a journalistic cliche to label some difficult problem or another as a "nightmare" for a politician - but the very visual impact of the roiling, repetitious, nightly chaos in Calais could well haunt the prime minister's bedtimes.
The sight of "swarms" of aliens shaking the fence night after night, like the opening sequence from some zombie movie, must have a haunting quality for Mr Cameron, who promised to take back control of Britain's border.
The PM 's quotidian helping of humiliation may have been delivered in smaller portions in the last few days.
However, the fact remains that this is not a natural disaster or an unforeseen emergency but the result of multiple political failures, policies that don't work piled on top of each other like a stack of lorries along the M20.
While by no means all the failures should be laid at the door of our government, its reaction, tellingly guiltily, both laggard and over-hasty, paints a picture.
Read full article Calais may continue to haunt David Cameron's dreams