Election 2015: What will happen after 8 May?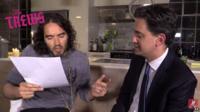 Mr Cameron is finally pumped up and uses a mild swear-word. Ed Miliband visits the celebrity who is famous for not believing in voting. If you detect an air of desperation it is not surprising.
We await a tsunami. After an almost becalmed campaign, the election result is likely to wreak havoc on not just the parties, but perhaps the familiar structures of British politics, carrying away old assumptions - a reflection not just of the changing weather in the UK but change to the global political climate.
While the politicians' irritation at all the speculation about what happens after 8 May is understandable, that is the pivot - the story - that matters. The campaign will be quickly forgotten, while the impact of the result will last for five years and beyond.
All right, all right, that caveat. The opinion polls are snapshots, not predictions. They "suggest", they don't "show". But I haven't seen a single one that points towards anything other than a hung parliament. I think it is a real possibility that many people will dislike that potential outcome and vote accordingly. That could stop the "suggestions" becoming a reality.
But if we do end up with no one party winning an overall majority, then drama and trauma will follow. It will be much more difficult than 2010. Once felt like an accident. Twice would be a trend.

BBC News Timeliner: Better together?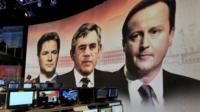 Read full article Election 2015: What will happen after 8 May?