How a UKIP exodus could challenge Labour's heartlands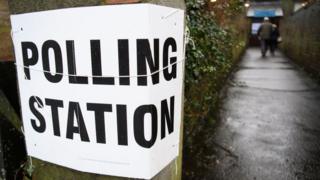 The jovial Conservative Party chairman Sir Patrick McLoughlin is deep in what should be enemy territory, the market square in Mansfield in Nottinghamshire. He bumps into one man who could have been sent by Central Office, if not central casting.
"I was brought up in a mining village, Mum and Dad always voted Labour, but I've started to see a bit of sense. You've got to trust Theresa May, haven't you?"
When the scrum moves on, he tells me he used to like UKIP but Mrs May has something about her. Jeremy Corbyn? "Wouldn't trust him as far as you could throw him."
The square is dominated by a Victorian monument, empty within because the donations ran out before they could afford to build the statue of the aristocrat it was meant to celebrate.
The stalls carry all sorts of goods, from potted plants to mobility scooters, knickers to knick-knacks. One sells the local speciality of cold whelks and hot mushy peas (strange but delicious).
Read full article How a UKIP exodus could challenge Labour's heartlands