Evening classes that promise to make you happy
21 September 2015

From the section

UK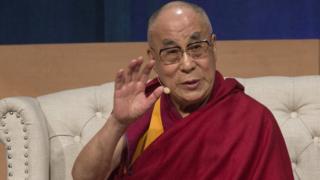 The Dalai Lama has given his blessing to a new course of evening classes, available across the UK, promising to make participants happier… and the world a better place.
The eight-week course, designed by the Action for Happiness organisation, claims to be scientifically proven to increase life satisfaction, mental wellbeing, compassion and social trust.
Entitled Exploring What Matters, the classes will be free - although organisers do ask for a donation to cover costs. Hundreds of people have already volunteered to host the course in locations across the UK.
Launching the course on World Peace Day, the Dalai Lama said he was delighted to see the "work being done to create a happier and more caring society".
"I wholeheartedly support the Exploring What Matters course and hope that many thousands of people will benefit from it and be inspired to take their own action to help create a happier world," he said.
Read full article Evening classes that promise to make you happy