Saving baby Sebastian
30 April 2015

From the section

UK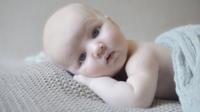 Baby Sebastian should be the face of this election. But he won't be because his problem takes too long to fix.
I speak of the widening gap between the life expectancy of the richest and poorest in our country. Living in deprived central Stockton, Sebastian can expect to survive just 67 years. A similar baby boy in London's swanky Belgravia is likely to live to over 91.
I suspect the reason governments haven't dealt with this scandal is because of what might be called "the five year rule". Ministers are reluctant to spend money on things that won't yield results in a Parliament because credit may end up going to the other lot.
Reducing health and social inequality is a long-term project and the consequences of government action will almost certainly take many years or even decades to achieve clear results.
It is a similar story with housing. Perhaps the biggest reason Britain has failed to build enough homes for its people is it takes about five years from pulling the policy lever in Whitehall to a house being completed. No cabinet minister likes spending money that his shadow might benefit from.