Police cuts: Is the force drowning or shroud-waving?
20 November 2015

From the section

UK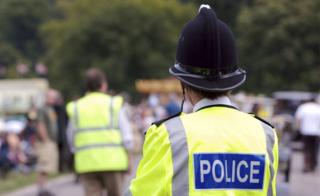 The warning to the home secretary that cuts to police budgets might "reduce very significantly" the UK's ability to respond to a Paris-style terror attack is seen by senior officers as a trump card in their campaign to change the chancellor's mind before next week's spending review.
It is thought George Osborne is considering reductions of around 20% in the amount spent on the police in England and Wales. That, a leaked document from a senior officer argues, is more than double what the force could withstand if it is to offer a viable response to multiple simultaneous terrorist incidents such as we saw across Paris a week ago.
How much credence will the home secretary and, more importantly, the chancellor give to these warnings? After all, the prime minister has already announced that the police's counter-terrorism budget will be protected.
The leaked note, entitled "Implications of the Paris Attack for UK Preparedness", says further losses in officer numbers "will severely impact our surge capacity" in respect of a major terrorist incident. So what is "surge capacity"?
The phrase is usually applied in a medical situation: it relates to the ability of health services to respond to a major emergency or disaster. The senior officer, however, is using it in the context of police response to a major terror incident, the first time I have seen the phrase employed in this way.
Read full article Police cuts: Is the force drowning or shroud-waving?