Manchester bombing: An attack on innocence
23 May 2017

From the section

UK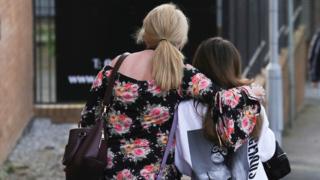 It was a deliberate attack on innocence and joy. Children buzzing with energy at the end of an exciting show by their favourite pop star, with music in their ears and smiles on their young faces.
That was the moment someone chose to indulge their own bitterness, their spite and their hate. With explosives and nails and unfathomable cruelty.
This was an event the bomber knew would attract young fans, teenage girls in particular. They selected the young and the vulnerable as victims because they think they represent our weak spot. Seeking to divide us, to terrorise us, they target that which we hold most dear. Our children. Our freedom. Our future.
At first, such cruelty is impossible to understand. And then we remember that human history is shaped by acts of unfathomable violence. Terrorism is not new. For centuries, it has been the weapon of choice for those seeking to reconfigure the social structures and norms of the day on their terms.
The strategy is to provoke, to get a reaction that contradicts the principles we cherish and they seek to undermine.
Read full article Manchester bombing: An attack on innocence