Greece debt crisis to have political impact in Ireland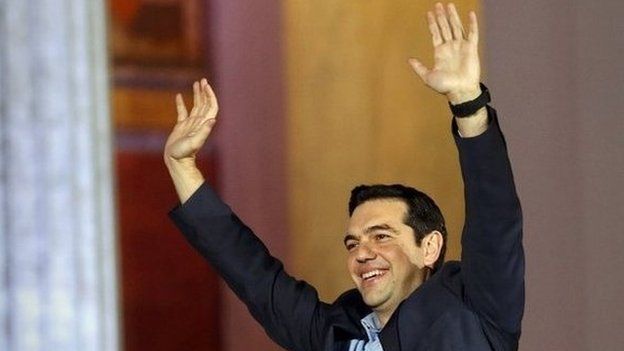 Back in January, I noted Sinn Féin's close links with Greece's Syriza concluding that "the next couple of years should establish whether Syriza's policies represent a new radical way forward for Europe's debtor nations or lead Greece into even more dire financial straits.
"Whatever happens in Greece, good or bad, is certain to inform the debate back in both Dublin and Belfast."
Events have moved more rapidly, with Greece now on the brink of a referendum on the terms of its bailout, and politicians in Dublin and Belfast drawing their own parallels.
In a Belfast Telegraph article, Secretary of State Theresa Villiers didn't mention Greece by name, but warned Stormont parties against going "down a path of reckless irresponsibility that leads to the kind of politics now playing out in parts of Europe".
In the Dail (Irish parliament), Sinn Féin leader Gerry Adams has been using the plight of the Greeks to target Enda Kenny, accusing the taoiseach of "kowtowing" to a right-wing ideology and behaving "shamefully, uncritical and subservient to Brussels".
Read full article Greece debt crisis to have political impact in Ireland