Justice bill weighed down with amendments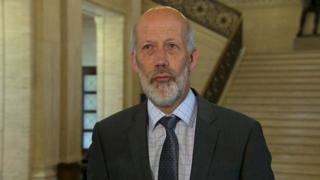 Next week the assembly has scheduled an extra day's sitting.
In part, that's due to having to deal with voting on John McCallister's Opposition Bill, which MLAs debated last week.
But it is also due to the large number of weighty amendments which have been attached to David Ford's Justice No. 2 Bill.
The most headline-grabbing amendments concern changing the law on abortion.
But there are also proposals to create a new domestic abuse crime of coercive and controlling behaviour, to stop people disclosing private sexual photographs or films with an intent to cause distress; to create a specific offence of assaulting and obstructing emergency workers and to increase the penalties on those found guilty of cruelty to animals.