Election 2015: Why would next government woo DUP?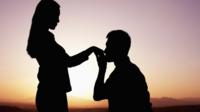 It looked for a while that the most remarkable aspect of a relatively low-key campaign could be two of the Stormont parties apparently breaking the rules over their manifesto launches.
First, UKIP left itself open to a dressing down from the Assembly Commission over its use of a committee room to promote its local policies .
Then the DUP ran foul of Transport for London over its eye catching decision to unveil its manifesto against the backdrop of a Wrightbus Routemaster double decker.
TFL made it clear it wouldn't have given permission for the use of the Routemaster if asked in advance because of the "pre-election rules for public bodies".
Which raises the question in my mind: If posing on a bus is forbidden territory for candidates, what protocols were in place for all those hospital visits Messrs Cameron, Miliband and Clegg have been pictured making in recent weeks?
Scrutinised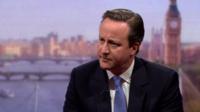 Read full article Election 2015: Why would next government woo DUP?