Prime minster's Brexit letter raises eyebrows and questions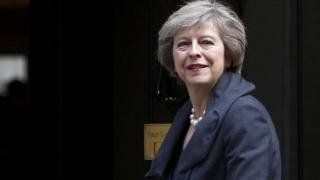 The way Theresa May's letter on Brexit to Stormont Castle emerged raised a few eyebrows around the assembly.
A couple of weeks after using the Royal Prerogative to appoint a new press secretary, was it really the executive's considered media strategy to reveal important correspondence from Downing Street live on Radio Ulster's Nolan Show?
And only in the event that an SDLP MLA happened to ask a DUP MP whether the letter from the Prime Minister had arrived?
Surely if this was the plan, Stormont Castle could have saved themselves a lot of expense by appointing East Belfast MP Gavin Robinson as its press secretary?
The first minister brushed the complaints of opposition MLAs aside, insisting that the prime minister's letter had been published in the assembly library at the same time as it was released to the media.
Read full article Prime minster's Brexit letter raises eyebrows and questions