Do the maths: Why Lib Dem threats might not add up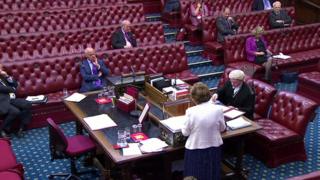 As the Lib Dems threaten to take down the government's plan to introduce a right to buy for housing association tenants, tearing up the House of Lords' hallowed "Salisbury Convention" in the process, it's worth remembering one key point; they can't do it alone.
Do the maths.
In the Lords, the Government has just under 30% of peers, with Labour about the same.
The Libs have 13% and the Crossbenchers just under a quarter. So a government defeat will pretty much always require Labour peers to turn out. (You can spin a scenario involving a massive Tory rebellion topped up by Crossbenchers and Libs, which could succeed without Labour, but it's hard to imagine what issue would produce such an alignment. Labour are the necessary keystone of any government defeat in the upper House.)
This ever-helpful site provided by UCL's Constitution Unit anatomises each government defeat - and rather underlines the point.
Read full article Do the maths: Why Lib Dem threats might not add up