Week ahead in Parliament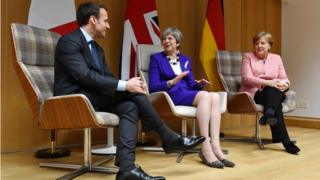 Tum te tum te tum....(drums fingers on desk)....tuneless whistle...(finishes Suduko).... It's another low key agenda for next week in Parliament. There is still no sign of the many Brexit bills languishing in legislative limbo, while the whips try and construct a majority to push them through. Instead, the Commons has another general debate - the third in a fortnight - an opposition day and the traditional "anything goes" debate on the Easter adjournment, in which MPs can speak on any subject that takes their fancy.
In fairness, a lot of work seems to be going into ministerial speeches for these debates. One imagines teams of special advisers sweating over laborious pop-culture references for deployment in the bosses' soundbites (Liz Truss channelling Amy Winehouse to remark that the economy was "Back to Black" is the runaway winner in this category at the moment). But MPs seldom have to pass through the division lobbies, and the sense that controversial business is being held back, to the point where the legislative backlog is becoming uncomfortable, is unavoidable. And to make things yet more difficult for its business managers, even bills which the government might have expected to be fairly humdrum and uncontroversial have, perversely, found themselves in the spotlight, thanks to events, dear boy, events.
So the Sanctions and Anti-Money Laundering Bill has been given extra oomph by the Salisbury incident, with MPs now clamouring for "Magnitsky" clauses to target human rights abusers with personal financial sanctions. And a high-powered alliance of the former Tory Chief Whip Andrew Mitchell and the former Public Accounts Committee chair Margaret Hodge are pushing for a register of the ownership of companies in tax havens which are UK crown dependencies. But there's no sign of that bill re-appearing in the Commons for its report stage debates.
Then there's the Data Protection Bill, where the Cambridge Analytica saga has turned up the heat. Ministers now face calls for extra powers for the Information Commissioner, and new rights for social media users and consumers, and they might not have the votes to resist. Again, this won't be debated in the near future.
Meanwhile the real meat of the week will come in statements or urgent questions, which are often not decided on until the morning of the day in question, and in committee hearings on a series of sensitive issues. Top of the list will be the Prime Minister's report back on Monday, on the latest European summit, where the Brexit transitional deal and Britain's appeal for solidarity against Russia will both be discussed. And both subjects will undoubtedly pop up again, when the PM appears before the Commons Liaison Committee on Tuesday.