The week ahead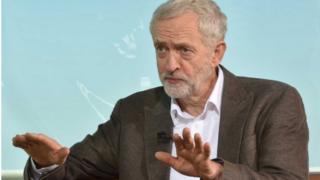 With a vote for military intervention in Syria expected, but, as I write, not yet scheduled, not to mention Labour's internal upheavals transfixing Westminster, most of next week's parliamentary agenda looks like a bit of a sideshow, but there is plenty of important legislation grinding through the legislative sausage machine.
First, on Syria, look out for a special business statement from the leader of the Commons, Chris Grayling, on Monday or Tuesday, fixing the time for that vote, and rescheduling whatever business has to be moved. A Wednesday vote, displacing an opposition day, looks the best bet, but much depends on the whip-count being assembled by the government business managers. David Cameron was absolutely frank that he would not put a motion before the House until he was certain of victory. To lose one such motion (as in 2013) is unfortunate; to lose another would look like something rather worse than carelessness.
Elsewhere, do keep a close eye on the Petitions Committee debate on a sugar tax, in Westminster Hall on Monday. The choreography around this event strongly suggests that the Health Select Committee report on childhood obesity, due to be published on Monday morning, will recommend some form of sugar tax, perhaps confined to fizzy drinks, perhaps not. MPs don't normally vote on the motions in Westminster Hall debates (although there is a recent precedent for forcing a vote to be taken later) but this looks like the opening move in a well-planned campaign to prod a sceptical government into action. And it's worth remembering that the coalition did move on issues like smoking in cars containing children, and it was not just the Lib Dem bit of the coalition who pushed that cause. Watch this space.
Monday 30 November
The Commons opens at 14:30(GMT) with education questions and as ever, there is a strong prospect of post-weekend ministerial statements or urgent questions immediately afterwards, at 15.30 GMT.
The day's main event will be a general debate on the UK's role in the Middle East led by the Conservative Dr Phillip Lee, vice chair of the Conservative Middle East Council. Dr Lee says the debate represents a "fantastic opportunity" for Parliament to have its say on the strategy for the region. (And watch out for fallout from the Monday night meeting of Labour MPs.)