Week ahead in Parliament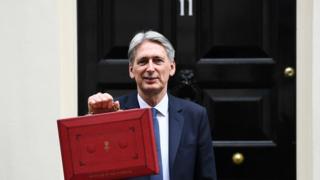 For a week or so, even Brexit is eclipsed by the Budget.
It is a moment of huge pressure on the Chancellor - and not just for the usual economic reasons - because the Tory troops will be looking for a financial package that injects new vigour and purpose into the government after a dangerously shaky interlude.
The question is whether Philip Hammond can deliver without losing control of government borrowing.
Remember that a number of recent budgets have run into real parliamentary trouble - remember George Osborne's Omnishambles Budget, the Pasty Tax, the Tax Credits fiasco, or Mr Hammond's travails over NICs?
The government's general weakness and the targeting of the Chancellor by his political rivals have created an environment in which any measure in his Budget could suddenly become a serious vulnerability.