What next if the government loses its Brexit appeal?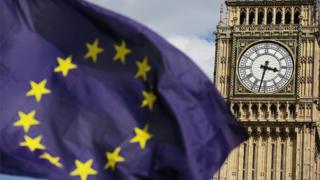 What if, as expected, the government loses its Brexit appeal in the Supreme Court?
The High Court ruling that ministers could not start the process of Britain's exit from the EU without a vote by Parliament was made by the most senior judges in England and Wales, the Lord Chief Justice and the Master of the Rolls, so there is little expectation that the appeal to the Supreme Court will reverse it.
But be careful here - what this is not, is a case of the judges raising a majestic hand and forbidding Brexit. This will be a judgment about the proper process, drawing on accumulated legal precedents all the way back to before the Civil War, and the famous Coke judgment of 1610 that "the King by his proclamation or other ways cannot change any part of the common law or statute law".
That means that if invoking Article 50 irrevocably puts the UK on the path to changing the rights of its citizens, then that decision must be taken in Parliament.
It cannot be done by Crown prerogative, which is the government's preferred method.
Read full article What next if the government loses its Brexit appeal?