Fun and games in the great Brexit election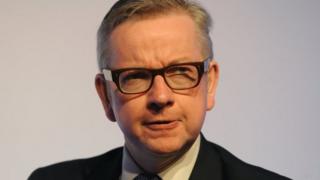 It's one for the Kremlinologists, but the internal election amongst Conservative MPs, this week, for places on the new Brexit select committee will provide an intriguing glimpse of the balance of opinion on the Tory benches of the Commons.
Around 20 MPs of varying seniority and repute are chasing the 10 seats reserved for Conservatives on the committee - and my sources suggest some very big names are interested.
Former cabinet ministers Michael Gove, John Whittingdale and Peter Lilley top the seniority charts, followed by ex-Justice Minister Dominic Raab (one of the big surprise omissions from the new government) - plus usual-suspect Eurosceptic backbenchers Peter Bone and Nigel Mills.
On the "Remain" wing of the party, former ministers Anna Soubry, Alistair Burt and Jonathan Djanogly, plus backbenchers Jeremy Lefroy and Antoinette Sandbach, are said to be running.
Either because of a lack of willing candidates or a reluctance to be thought to be attempting to crowd out the Leave side, there seem to be only five outright Remainers in the field . But it will certainly be an interesting indicator if most or all of the five Remainers are elected.
Read full article Fun and games in the great Brexit election