Week ahead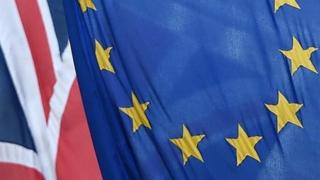 There won't be many weeks between now and the likely date of the EU Referendum (23 June), when someone doesn't contrive to have some kind of Commons debate on some aspect of the EU.
Next week it's the DUP's turn. They're picking up the complaint made by the three first ministers, that that a referendum campaign culminating in a vote on that date, will impinge on the elections to the devolved parliaments.
Next on the Richter scale of political angst will be the annual debate on funding for local councils and police authorities in England - which will doubtless feature predictions of a collapse in key services. And after that there's an eclectic cocktail of railways, floods, rogue landlords and circus animals....
Meanwhile watch out for the election for the chair of the Environmental Audit Select Committee, where four Labour MPs are vying for the post vacated by Huw Irranca-Davies: Mary Creagh, Geraint Davies, Chris Evans and Barry Gardiner.
Over in the Lords, it's a rare week without the prospect of a government defeat, or indeed a vote of any kind...but fear not. Peers are merely gathering their powers for running battles over the detail of the Trade Union Bill and the Housing and Planning Bill, a bit later on.