The children scarred by war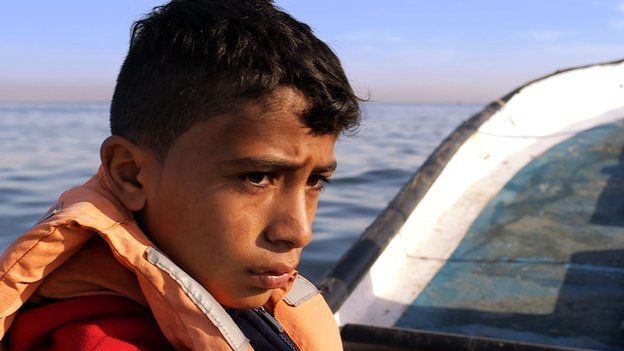 A wasteland of rubble still bears testament to last summer's conflict between Israel and Gaza. But there are deeper scars - damage that can't be seen and may never heal.
A week after the fighting began, Syed's life was shattered on the day the 12-year-old, his 11-year-old brother Mohamed, and their six cousins went to Gaza's beach to play football.
It was the natural playground for young boys from a family of fishermen which has lived off the sea for generations.
"We didn't know that beach was dangerous," says Syed - his eyes still, round, sad pools, as he remembers 16 July, one of the most harrowing days of the war.
By the end of that day, Mohamed and three of his cousins were dead. An Israeli investigation said its air force mistook the children for Hamas fighters when a pilot fired twice at a "compound" next to the beach.