EU referendum: Parliamentary growing pains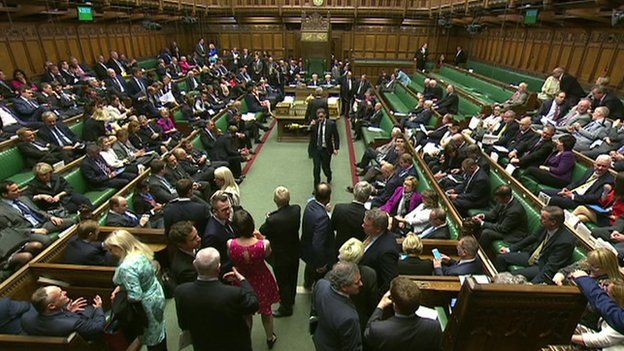 So, in the end, only 27 Conservative MPs rebelled over plans to give the government a free hand in the final weeks of the forthcoming EU referendum campaign.
Not much to see here, you might think, time to move along. And yet what we saw today at Westminster was fascinating, the growing pains of a new parliament on show for all to see.
You had a prime minister, flush with victory, insisting he should have the freedom to campaign in the referendum on the EU in a way that he did not have in last year's vote on Scottish independence.
Penny dropping
Even loyal Tory MPs told me that Mr Cameron should have realised that scrapping purdah outright would provoke opposition and an unnecessary battle with his backbenches.
Those MPs claimed it showed a rather clumsy approach by Downing Street that a more sophisticated operation would have avoided. The PM might have his first genuine mandate but it only goes so far in parliament.
Read full article EU referendum: Parliamentary growing pains