How Greek vote will affect EU debate in UK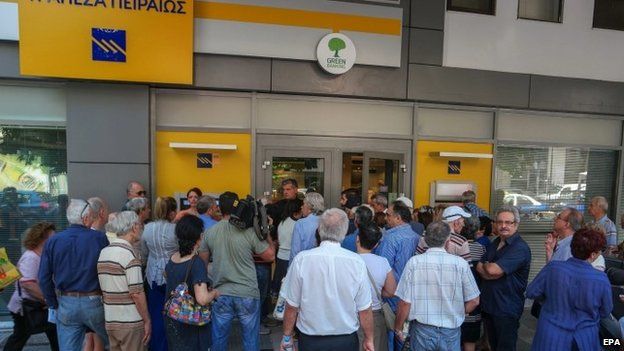 The economic risks to Britain of the Greek No vote are clear to see. But what of the political impact?
In the short term, the No vote will shape the context of this week's Budget. George Osborne will once again seize on the example of Greece to press home his argument for continued deficit reduction.
The chancellor will argue that it shows not only what happens to countries that do not get on top of their deficits, but also that greater fiscal restraint is needed to protect Britain against economic shocks such as the possibility of Greece exiting the eurozone.
Mr Osborne's opponents might wonder if such a resounding rejection of continued austerity by the Greek people is really to his advantage as he prepares to announce more spending cuts himself. But the chancellor is adamant.
As he told Andrew Marr on Sunday: "You look at the situation in Greece …and it is a reminder what happens when countries don't get their own house in order."
Read full article How Greek vote will affect EU debate in UK