UK and the EU: Referendum in a time of discontent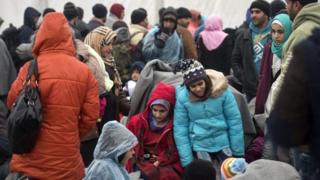 In the great and emerging debate about whether Britain should be in or out of Europe, the "ins" already have their script but there is one narrative they fear.
The plan of those who favour staying in the EU will be to focus on the economy, to demand from the "outs" what the British economy would look like outside the EU.
It is a campaign that will focus heavily on risk and security. And if the polls are close in the run-up to the referendum they foresee pressure on the pound and that will only serve to underpin the warnings from some of the heavyweights in the business community that leaving the EU would be a dangerous gamble.
What, almost certainly, will not determine the outcome of the referendum is the detail of the expected deal with the EU.
Few will study closely "emergency brakes" or "red cards" or safeguards for British interests. How they vote will be decided by instinct, by gut, by visceral feelings about the EU.
Read full article UK and the EU: Referendum in a time of discontent