Paris attacks: The crisis of Europe's borders
18 November 2015

From the section

Europe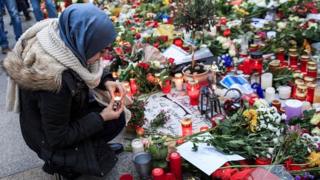 Europe's open borders were already under strain from the refugee crisis. After the attacks in Paris there are increasing doubts about whether they can survive without being reinforced.
Firstly - and not unexpectedly - the far right has used the crisis to challenge Europe's passport-free zone as guaranteed by the Schengen agreement. Marine Le Pen, the leader of the National Front in France, called passport-free travel "madness" and insisted: "We have to reinstate our national borders."
Some have directly connected the refugee crisis with the events in Paris. In Germany, the anti-Islamist protest group Pegida - which holds weekly protests in Dresden - said on Monday that "the attacks don't come out of nowhere; they are the result of the immigration policy."
Certainly in Germany, mainstream parties and politicians have resisted linking refugees to the Paris attacks. "We must not make the mistake," said the German Defence Minister, Ursula von der Leyen, "of equating refugees with terrorists."
The German police chief said that so far "we've no indication that a terrorist has entered Germany as an asylum seeker in order to carry out an attack".
Sensitive issue
Read full article Paris attacks: The crisis of Europe's borders