Is the European project falling apart?
27 November 2015

From the section

Europe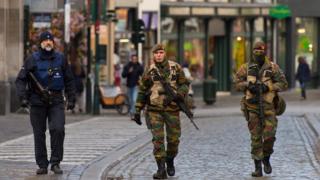 An unwinding rarely has a start date. It settles in over time. It is an erosion, deceptive, slow at first, and then it is all around you; old certainties crumbling; the believer's glint dulled; the claim on destiny weakened.
In just a matter of months, the idea of Europe has been unwinding, buffeted by successive crises; the Greek drama, the columns of migrants; the terror attacks.
So how does the unwinding reveal itself?
It can be glimpsed in the edginess of European officials.
"I'm not going to say today that (Europe) is going to be destroyed," said Frans Timmermans, Vice President of the European Commission, "but it is not indestructible."