What does Britain want from the EU?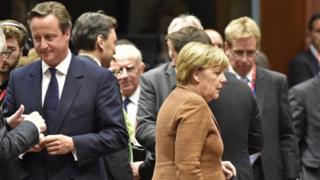 In the capitals of Europe and in Brussels, there is frustration at what they see as British shadow-boxing.
A renegotiation of Britain's membership of the EU is under way - or so they are told - but they don't know what the government at Westminster really wants.
The European mood was summed up by the French Economy Minister, Emmanuel Macron, during his recent visit to London.
"We need," he said, "a precise proposal… you have to say what you need."
You hear similar comments in Paris and Brussels.